Regular price
€199,00 EUR
Regular price
Sale price
€199,00 EUR
Unit price
per
Sale
Sold out
SKU:1112278
Article number: 1099973
HMV number: 14.24.23.0012 (the list of medical aids for statutory health insurance)
________________________


InnoSpire DELUXE 230V50HZ INT EU PLUG SSR
INCLUDED:
2010A year set SideStream, reusable
1113525 Filters (4 pieces)
1113054 User Manual (cannot be ordered)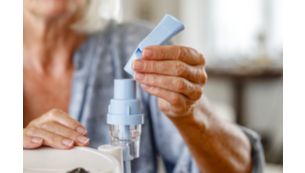 Therapy takes less than 5 minutes*
In combination with our reusable SideStream nebulizer, the device is designed for rapid drug release and short treatment times.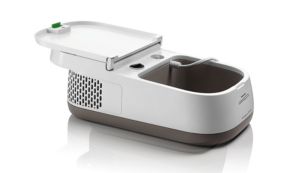 Everything you need in one place
When developing the InnoSpire Deluxe, care was taken to make your nebulizer treatment practical and easy by integrating additional storage space into the device, where you can store all your therapy accessories.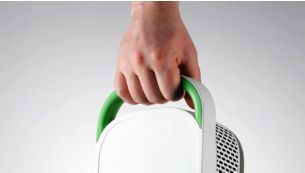 Sturdy handle for easy portability
Weighing just 2 kg, the InnoSpire Deluxe is light enough to carry back and forth. And since your accessories are neatly stored inside the device, they're securely kept together in one place.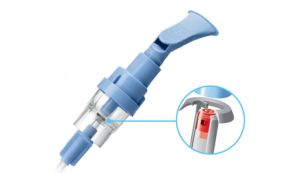 Consistently produces a high quality aerosol
Our SideStream nebulizer is specially designed to keep your treatment times as short as possible. As the InnoSpire Deluxe pushes air through the tube, additional air is drawn in through the top of the nebulizer to allow rapid inhalation of the aerosol medication. A treatment can be delivered in as little as 5 minutes.* Designed for frequent use, SideStream will efficiently deliver nebulizer medication to you until it's time to replace the nebulizer.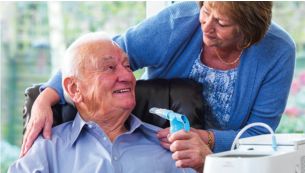 Compatible with popular prescription nebulizer medications
Capable of nebulizing a wide variety of medications that are regularly used to treat various respiratory conditions.
Accesories:
Additional Notes/Additional Information:
Please note that this article is a hygiene product. In principle, an exchange is only possible with unopened, undamaged packaging. / Please note that this is in an hygienic article. As such, returns are only accepted for articles with unopened packaging.
For purchases from outside the EU, please note that additional import duties may apply in your home country. / Please note that additional costs for importing into your home country can occur when purchasing from outside the EU zone.
View full details
OUR OFFER
Safe delivery

manufacturer warranty

Made in Germany

Secure payment

Easy payment in installments or purchase on account