Regular price
Sale price
€79,00 EUR
Unit price
per
Sale
Sold out
SKU:1133430
Item number:
1133430 Full face mask cushion, size (S)
1133431 Mask cushion full face, size (M)
1133432 Full-face mask cushion, size (L)
1133433 Mask cushion full face , size (MW)
HMV number: na (the list of medical aids for statutory health insurance)
________________________
Philips DreamWisp nose pad, CUSHION
Genuine Philips Respironics
As if she wasn't there.*
Full face replacement part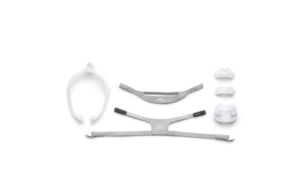 Easy handling
Few parts for easy assembly, disassembly and cleaning.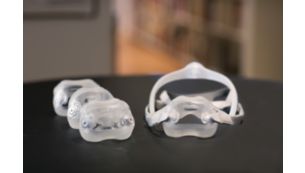 Modular design for more options
The modular design allows the user to select the most suitable mask cushion while maintaining the same mask frame.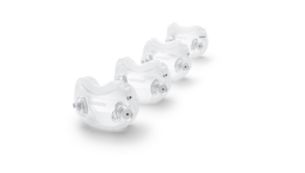 Full face mask cushion under the nose
The innovative design of the cushion placed under the nose prevents pressure points, uncomfortable wearing comfort and skin irritation on the bridge of the nose.**
Technical specifications:


Additional Notes/Additional Information:
Please note that this article is a hygiene product. In principle, an exchange is only possible with unopened, undamaged packaging. / Please note that this is in an hygienic article. As such, returns are only accepted for articles with unopened packaging.
For purchases from outside the EU, please note that additional import duties may apply in your home country. / Please note that additional costs for importing into your home country can occur when purchasing from outside the EU zone.
View full details
OUR OFFER
Safe delivery

manufacturer warranty

Made in Germany

Secure payment

Easy payment in installments or purchase on account